Border collies are a healthy breed overall. They are super active and always ready to work. The average lifespan of a border collie is anywhere from 12 to 15 years. Bramble, the oldest border collie even lived to be 27 years old!
Most border collies can live a healthy life with only having to battle the common problems every dog faces. These problems such as weight, dental, infections, and parasites can be found in any dog and should be no problem for your border collie if handled properly.
However, border collies are more susceptible to certain health problems and diseases than other dogs. In the following paragraphs, I'll talk about the common health problems in border collies.
But first, remember that the key to keeping your border collie healthy is to catch the problem early. You can do this by always looking for unusual signs or symptoms, and by going to annual checkups with the vet.
Common Health Problems in all Dogs
The following health problems are common in all dog breeds, not just border collies. These problems can almost always be cured if caught early and treated properly.
Dental Disease
Dental disease is common in all pets, including dogs. Border collies are especially susceptible to dental disease. Just like humans, your border collie's teeth need to be brushed often.
Dental disease starts with a buildup of plaque over time. This can lead to gingivitis, and can eventually lead to periodontal disease if left untreated.
If a dental disease goes untreated long enough, your dog can lose teeth and bone. It can even harm the kidney's, liver, heart, and joints.
Obesity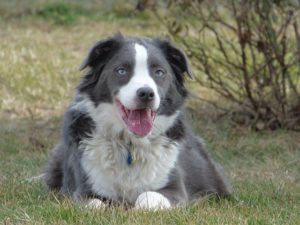 Obesity is another common health issue in all dogs including border collies.
Some people may think a dog that is a little chubby is perfectly normal, but obesity is a serious health issue. It can lead to joint problems, digestive problems, back pain, and even heart conditions.
Obesity is almost as easy to fix as it is to cause in the first place. Most of the time dogs that are overweight are fed to much and exercised too little.
When it comes to border collies, exercise is especially important. So an underexercised border collie that is fed more than needed can lead to a chubby border collie.
On the other hand, if too many treats are your issue, then try giving your border collie healthy ones like cut up carrots or apples.
Parasites
Parasites are not something you want to mess around with. There are so many out there, it's almost impossible to know about them all.
There are all kinds of worms, ticks, fleas, mites, and more. Not only can they invade the outside of your dog's body, but they can also invade the inside.
Fortunately, parasites are almost always curable and some are even preventable with medication. It's important to take preventative measures when it comes to parasites.
Flea medications usually cover some of the more common parasites, but not all. If you notice worms in your dog's poop or other unusual signs and symptoms, you should probably take a trip to the vet.
Infections
Like all dogs, border collies are susceptible to getting infections.
The reason that vets recommend the vaccines they do, is to prevent the infections most commonly seen in dogs. Some of these vaccines that you may have heard of include rabies and parvo.
Certain infections like parvo can kill your border collie in a matter of days if untreated. This is why it is important to always get the recommended vaccinations for your dog.
Common Health Problems in Border Collies
Now you know more about the common health problems that can occur in any dog breed. The following are health problems that are commonly found in border collies.
Hip Dysplasia
One of the most common health conditions found in border collies is hip dysplasia. With that being said, it is more common in larger dogs. Border collies are not usually listed among the most common breeds prone to hip dysplasia.
Hip dysplasia is a disease that causes the hip joint to form improperly. This is a genetic disease but can also develop from environmental conditions.
In this condition, the ball and socket joint loses its proper structure and doesn't meet as it should. This makes it so when the dog walks, the hip joint grinds instead of slides.
Signs that your border collie might have hip dysplasia include:
Decrease in activity
Difficulty getting up
Noticeable hip pain
Decreased range of motion in the hips
Loss of muscle in the thighs
Unwilling to climb stairs, jump, or run
This disease can lead to problems when running, jumping, or even walking if it gets bad enough. Over time, hip dysplasia can even lead to loss of the hip function completely.
Hip dysplasia can develop at any time in a border collie's life so if you ever start to notice symptoms, then you should see a vet as soon as possible. In older dogs, it is often associated with osteoarthritis.
If caught early on, hip dysplasia can be treated with lifestyle modifications such as weight loss, dietary changes, and different forms of exercise. If it has gone on too long, or the dog is older, chances are surgery will be needed to treat this condition.
Epilepsy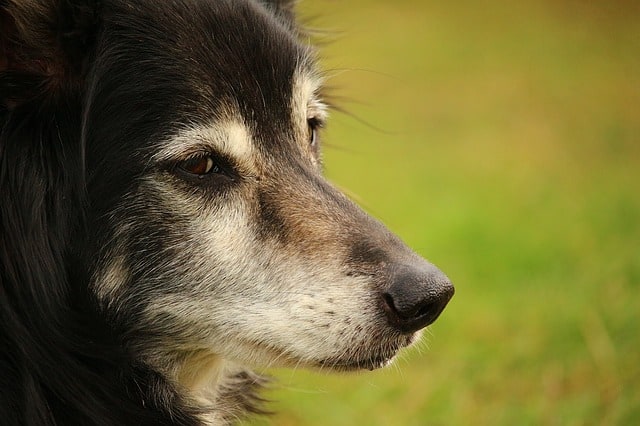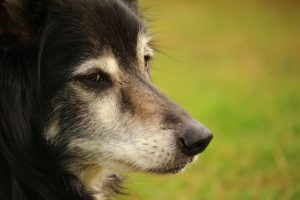 Another genetic health problem that is seen in border collies is epilepsy. This is a neurological condition that can be caused by various conditions.
Epilepsy is a general term for neurological disorders that causes frequent seizures lasting for longer periods of time. Sometimes these seizures can be triggered by tumors, toxins, genetic disorders, and trauma.
Sometimes, the cause is unknown.
There are many different types of seizures that can be found in dogs, but the most common ones are called idiopathic seizures.
Idiopathic seizures are ones that seem to have no underlying cause. These seizures are usually noticed first in younger dogs ranging from 6 months to 6 years.
The symptoms typically include twitching, spasming, convulsing, and even a loss of consciousness in some cases. Most of the time, the seizures will not be life-threatening, but the second you notice your dog seizing, you should head straight to the vet.
Epilepsy can be a scary thing to see, especially if it's your first time witnessing it in your border collie. Unfortunately, it is a health problem they will have to face their entire lives.
If your border collie does have epilepsy, it is important to learn everything you can about it. With proper care and treatment, your border collie can still live a full life.
Collie Eye Anomaly
Collie Eye Anomaly or CEA for short is another hereditary health problem that is seen in border collies. It is a congenital disease which means that the border collie will have it from birth.
Collie eye anomaly is caused by a gene defect that causes abnormal development of the eye. It is passed down directly from a parent with the same gene mutation.
Some border collies can go their whole life without showing any symptoms, while in severe cases it can lead to blindness.
Signs that your border collie might have collie eye anomaly include cloudy eyes, eyeballs that are smaller than normal, and eyeballs that are visibly sunken. The symptoms come in stages with some being more noticeable than others.
Unfortunately, there is no known cure for CEA, but luckily it is a lot more common in rough and smooth collies than in border collies.
Osteochondritis Dissecans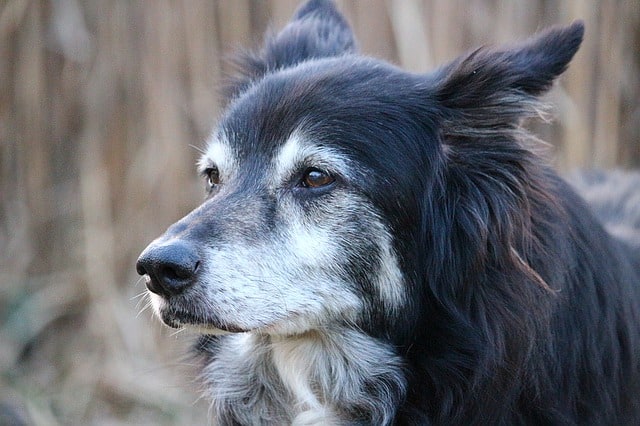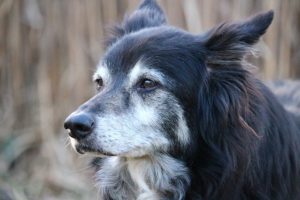 OCD, not to be confused with obsessive-compulsive disorder, is another condition that is seen in border collies. Osteochondritis Dissecans is a disease that affects the joints in a dog.
In border collies with OCD, the cartilage between the bones at the joints becomes damaged or can grow abnormally. This leads to painful movement and instability in the joint.
The areas most affected by OCD are the shoulder joints, but other joints are susceptible as well. This is a disease that occurs primarily in younger puppies but can be seen in older ones as well.
You can usually see signs of OCD in your puppy from 4 to 10 months of age.
OCD is typically seen in larger breeds, but border collies can also have a high occurrence of it as well. This disease is seen more often in male dogs because they are larger and have more pressure on their joints.
Symptoms of OCD include lameness in the area affected, limping, shorter strides, and in the worst of cases, inability to move.
Fortunately, Osteochondritis Dissecans can be cured. In mild occurrences, it can be treated with weeks of rest and painkillers. In situations where the occurrence of OCD is a lot worse, surgery may be needed.
Hypothyroidism
Hypothyroidism is a less common but still occurring disease in border collies. It occurs as a result of decreased production of certain hormones in the thyroid gland. This leads to a slower metabolism.
Hypothyroidism is usually caused by inflammation or shrinkage of the thyroid. Typically hypothyroidism occurs in middle-aged dogs and more often in medium and large breeds.
Symptoms of hypothyroidism include weight gain, lethargy, changes in fur and coat, reduced activity and the inability to tolerate the cold.
If diagnosed, this disease is one that your border collie will have their entire life.
Fortunately, it can be managed by taking an oral dose of replacement hormone prescribed by your vet.
Progressive Retinal Atrophy
Progressive Retinal Atrophy, also known as PRA, is a disease that occurs in the eye. It is a progressive disease that slowly destroys the tissue in the retina of the eye.
This disease may first be noticed in border collies being unable to see at night. As the disease progresses, it can eventually lead to blindness.
This disease can develop at an early age but can be detected even earlier. Luckily, PGA is very uncommon in border collies and is not considered a major health concern.
Conclusion
When it comes down to it, border collies are for the most part a healthy breed of dog. Most of the common health problems in border collies are easy to manage and can be treated or cured with medical help.
When it comes to taking care of a border collie, providing them with the daily exercise and care they need is very important. Always be on the lookout for signs and symptoms that are abnormal, and always be ready to make a quick trip the vet in this case.
If you have a border collie with health issues and you want them to live their lives to the fullest, never be scared to spend the money needed to give them the proper treatment or care they need. If your border collie has a health problem that requires frequent visits to the vet, then you might consider getting pet insurance.
No matter the case, it is important you do what it takes to give your border collie the best life they can live.